Are you wondering if Tinder would be a good option for you to find someone you like (or to hook-up with)? I asked myself the same thing a while ago and felt like trying it. Considering the popularity of this app, I'm not surprised it caught your attention and brought you to this article. So today, I thought I'd write a full review of Tinder for you to know everything you need to expect.
Who am I and why you might want to read my review
My name is Jenna and I'm in my early thirties. If you're a regular reader, you know the drill. If you're new here, let me tell you a few things about me. If there's one fact you need to remember, it's that I live a libertine life and I'm very passionate about sex. That means I have a lot of kinks, I'm very curious to try new sex practices, and I live my life to the fullest. Naturally, that led me to writing about it all and sharing my experience with you, readers. 

Through living a libertine life, I've learnt a lot about my body, about your body, about how to make someone have an orgasm, about how to make myself come, to feel empowered and to feel good when exploring kinks.

Of course, this means I love meeting new people and new potential partners to have fun with. Dating apps and websites have been great tools for me. On these platforms, I get to be honest and fully myself about what I'd like in bed : rough, daring, hot, sexy… every kink's allowed! Being so passionate about these dating sites and apps, I hate finding myself on terrible websites that feel like I'm wasting my time. So if I tell you I hate a website or if I tell you it's not worth your time: trust me. It's not.  But If I tell you I like a website, you should definitely try it 😉

I mostly meet men, but I'll often meet women as well, and sometimes couples if I'm in the mood. Couples can be really great fun.  

Today, I'll tell you all about Tinder. Let's do this.
What's tinder?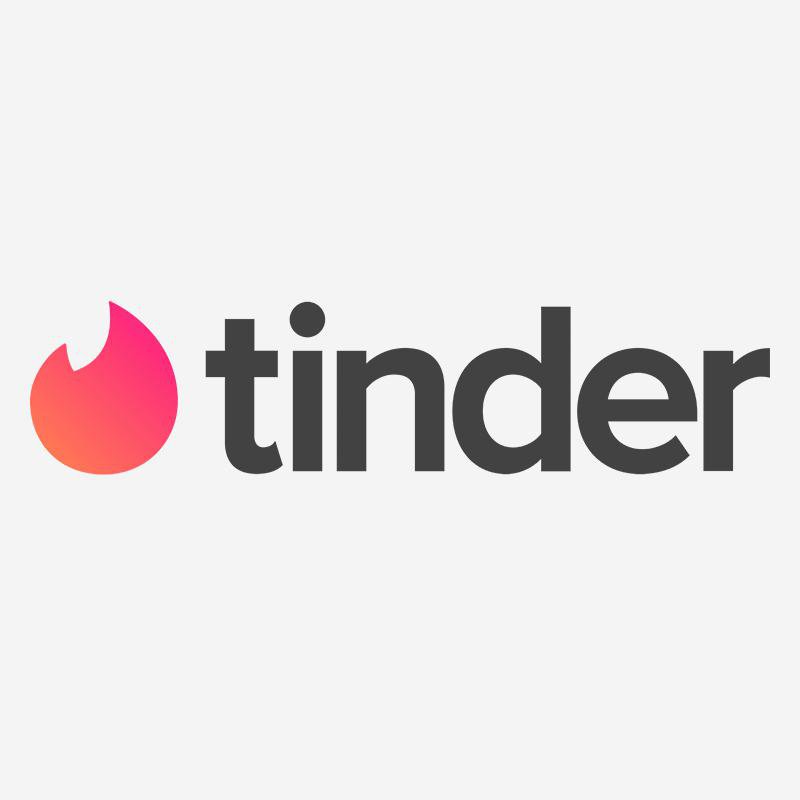 Tinder has been one of the most popular dating apps for the past ten years. Most of my friends have been on Tinder at least once in their life. That's how popular it is. I've myself had a Tinder profile for quite some time, even though it's not the platform I prefer using. BeSexy is the website I use the most to meet sex partners, because it's the one that has worked the best in my personal case. But everyone is different, so I'll try and give you as much information as I can for you to find out what would be the best option in your situation.  
Most Tinder users will tell you they are looking for a real relationship. From my experience, that's not really true. Of course, some of them genuinely are but I've received way more messages from people looking for a one-night stand or a regular hook-up rather than a girlfriend or a future wife 
What I'm looking for in a dating site?
As you already know, I'm all about having a great time in life. I love finding the right people to connect with and exploring my sexuality with. Keep it light and fun, you know. That's exactly what I'm looking for in a dating site: light and fun. I need it to make my life easier, not more complicated.  Here's my criteria when reviewing a dating site:
– Who's on it: what kind of people will you meet on this platform? That's a pretty important one. This category includes the amount of dead profiles and fake accounts you'll come across.
– The popularity of the dating site: to me, that's related to the above. The popularity of the website will tell you how many active members are on it. It will also be a good indication that the community is diverse enough.
– The features: Great features make a great dating site or app. Of course the features need to facilitate meeting new and like-minded people – but to me, it also needs to make it fun and entertaining.
– The price: and yes, of course, the price it costs to use the platform, interact with people, use all the features, etc.
Does Tinder still deserve its popularity ?
Let's see how it compares to other dating sites in terms of price, members and overall quality.
Wyylde 4/5
Very large community – good concept (social media platform for libertine sex and swingers) – good design – user-friendly. I've met a few really cool people on this platform and you can feel that swingers feel at home on Wyylde.
About members : Large amount of people – very diverse. 
Price :
Free registration
1-month gold membership for about $22
3-months gold membership for about $44
12-months gold membership for about $110
Tinder 3,5/5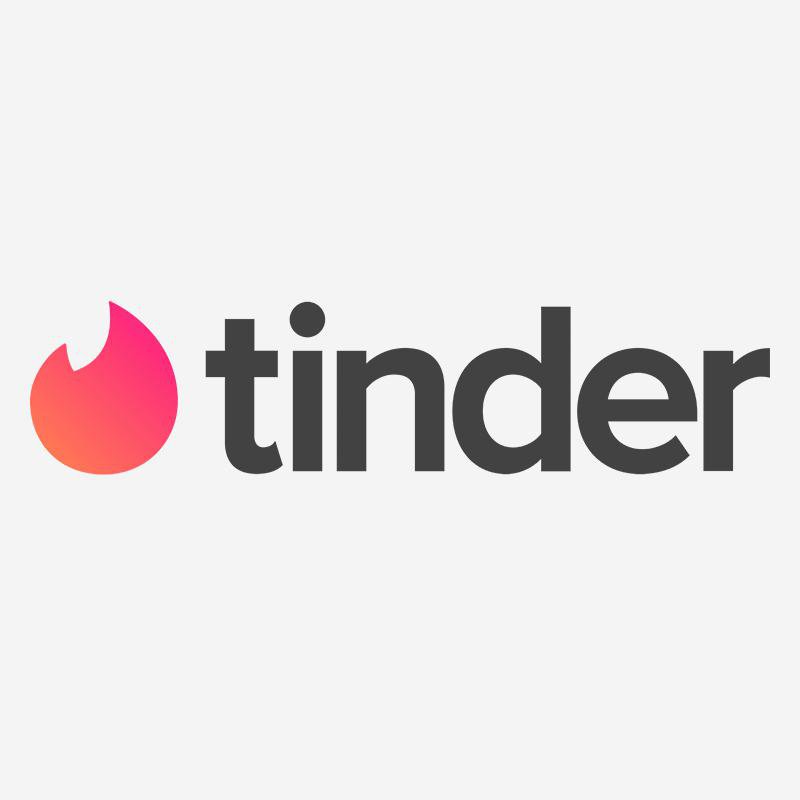 If you're looking for something serious, you'll probably waste your time on Tinder. If you're looking for a hook-up though, you'll find one on this app. The large amount of users makes it easy to find someone. 
Members : Very big amount of users. My main problem with people on Tinder is that they seem not to know what they want. I prefer using a platform like BeSexy where you can be more selective with who you want to meet. So many weirdos on Tinder…. My, oh my!
Price :
Free to use (you won't have all the features though)
If you want more features, you'll have to pay – price depends on what market you're in (depending on your algorithm) so about  : $7.99/month  for Tinder Plus. Purchasing 6 or 12 months at a time.
BeSexy
Easy to find a partner – great & fun features – sex-positive community. This is the website where I spend the most time, slightly better than others. I've met amazing people on it so I keep using it.
Members : A lot of people on it – Sex-positive community – all ages.
Monthly subscriptions 3 different payment plans. Free for women.
My personal experience on Tinder
So, I personally signed up on Tinder looking for something casual and fun. This is a good thing because I haven't seen so many profiles that seemed to be looking for a serious relationship! Even the ones who said they were actually asked me to meet them right away for a one-night stand. But maybe it's just the vibe I send out there? Possible!
So, I signed up on Tinder, which was very easy to do.
I added some pictures of me (about 5 or 6) in different situations, my age and a little bio. I went for something fun and casual – I don't like when people write nothing in their bio, but I also don't want to have to read a full-on resume either. And that was it! I started swiping right and left: right for people I'd be interested in chatting with, left for profiles I didn't fancy much.
If you swipe right and the other person does the same on yours: it's a match! I matched with a lot of people my age and in my area that evening, which made me think that app was pretty amazing to be honest. But there was a catch.
The men (and women, as I selected bi-women as well) I matched with started chatting with me and I quickly realized a lot of them were already in relationships, looking for a bit of fun that would only exist online. They were not really planning on meeting in person. A lot of them were keen to meet in person to cheat on their husband/wife with me, but that's not what I was into that day – I wanted something easy to handle. A nice regular booty call, if you will.
In the end, I didn't meet that nice regular booty call. But I met some interesting people in my area. I went for a drink with one man I didn't really vibe with in real life, unfortunately. Then I met with a woman for a few cocktails and that worked out quite great for the night – we ended up at her place for a hot sexy night of fun. We didn't see each other after that but I enjoyed the hook-up.
Overall, I enjoyed using Tinder, it was fun and I found a great hook-up but it took me too long to find what I was looking for. There's a lot of people on this app but they don't seem to know who they want to meet, what they want to do in bed and why they're here basically. I'll stick to BeSexy for now as people are a bit more like me: passionate about sex-positivity and their libertine lifestyle. They also seem to be a bit more in-touch with their kinks and sexuality.
Who is on Tinder, one of the most popular hook-up apps ?
Again, the user pool is HUGE on Tinder. That means you can meet a lot of different people on this app. It also attracts people looking for all kinds of relationships: casual sex, one-night stands, regular hook-ups, marriage and everything in between.
That being said, there are more men than women on Tinder, so you'll likely have some stiff competition with the most attractive women in your area.
It's easy and free to set up a profile, so you'll likely come across people who aren't serious about taking things off the app. Maybe offer them to meet quite early on in the conversation to find out if they'll waste your time or not.
One last element regarding Tinder users: you'll have way more options if you're under 30. After that, people tend to use more serious dating sites. But if you're in a big city like I am, I'm sure you'll still have plenty of potential matches on Tinder.
I must say, I haven't come across many fake profiles. Dead accounts for sure: a lot of people use Tinder to get a bit of an ego boost, so once they match with someone and get that validation, they don't ever message you nor reply to your messages. Just something to be aware of.
How did I subscribe on Tinder?
Here is how I subscribed on Tinder.
First, I downloaded the app, which is available on Android, iOS and Windows.
You can create your account via Facebook. Tinder will then use your Facebook information to find better matches for you. If you don't want Tinder to do that, you can register using your phone number. That's what I did.
Then you fill your profile. I'd advise you to be precise and fully yourself. There's too many people on this app for you to rely on one simple picture and no description. I see a lot of profiles with only one photo, and the guy would be wearing sunglasses or the photo would be taken from too far away – making it hard for me to see if they're cute or not. That's a no for me. Add several photos, cute and clear.
Be a bit funny and original in your description to catch your reader's attention.
And that's it! Quick and easy
Did I have to pay to get on Tinder?
There's a lot you can do for free on Tinder. But you'll have to pay to access their best features, of course. Here's detailed info on what you'll have to pay to use Tinder.
What You Can Do On Tinder For Free:
Download the app
Upload up to 9 photos, videos and Loops
Write a short bio up to 500 characters
Connect your Spotify and Instagram accounts to your profile
"Like" up to 100 profiles every 12 hours
Send, read, and reply to messages with your matches
Use one "SuperLike" per day
Check out 1 "Tinder Pick" per day
Video chat with matches
Price of paid membership
If you want more features, you'll have to pay and the price depends on what market you're in (depending on your algorithm)
About $7.99/month for Tinder Plus. Purchasing 6 or 12 months at a time brings the monthly cost down a bit.
About $24.99/month for Tinder Gold, and it gets cheaper if you commit to 6 months or a year up front. The 12-month subscription option brings the monthly price down to around $8.
Let me give you more details on what you'll get for a paid membership and what features you'll have access to.
My favorite features on Tinder
Tinder Plus Features
"Tinder plus" is the first level of paid Tinder subscription. You'll get a few extra features you wouldn't have access to with the free membership.
Rewind – this is a really useful feature. If you suddenly realize you swiped the wrong direction, you can undo it.
5 Super Likes – Super likes are a great way of telling a user you are very into them. You'd only get one of these a day with a free membership. I only use these when I really want to meet someone.
1 Monthly Boost – that boost will put your profile at the top of people's lists for 30 minutes.
Passport – Allows you to check out and chat with accounts from around the world. 
Tinder Gold Features
With Tinder Gold, the 2nd highest membership plan, you'll get the same things as with Tinder Plus, along with some extra features such as:
New Top Picks – The top picks are the users Tinder selects for you as you'll likely be interested in them. With Tinder Gold, you'll get more Top Picks per day.
Visible Likes – See which accounts like you without you having to like them.
Tinder Platinum Features
Tinder Platinum, the top-tier version of Tinder, has all the features of Plus and Gold, but also includes extra perks such as:
Message Before Matching – You won't have to wait until you match with someone to message them, you can just do so whenever you like.
Priority Likes – Your likes take priority over the likes of other tiered users.
Weekly Like Recap – See who's liked you over the past 7 days. 
Advantages
Very user-friendly, super easy to use
Easy to find a hook-up
There is a free membership option
Disadvantages
If you're not in a large city, you may have trouble finding matches close by.
Unless you pay a subscription, you can only swipe right on 100 profiles every 12 hours. You'll reach that point quicker than you would think.
There are more menthan women
You can do a lot with a free profile and it's easy to create one – which is great but also means you'll likely come across people who aren't serious about taking things off the app.
Reviews of other members
As I've told you, I know a thing or two about dating sites – which means you can trust my opinion. But I think it's always good to have other users' opinions. Here are reviews I've found online:
Thomas: "Mixed feelings. My opinion on this dating app is that it's pretty similar to most dating sites: I've got mixed feelings. There's a lot of fake profiles. Fortunately, some profiles are a bit better than others. It's also a shame that we have to pay to access most features. 

Lana: "A lot of fake profiles, liars and people who are looking for online sex only. They are pretty easy to recognize though so no damage has been done in my case. I've met really good guys and have even made friends. It takes time to meet someone on this platform and please remember not to believe in Prince Charming."
My overall opinion of Tinder
I mean, yes. Tinder is super popular, probably one of the most popular dating apps out there, and there's a reason why. A LOT of people are on it. The pool of users is huge, which means you will certainly meet someone to hook up with. In that sense, Tinder met my requirements.
On the other hand, it did waste my time and I do not like that. The fact that Tinder is free means there's a lot of people who are here to fantasize and aren't planning on meeting women in real life. That's very annoying when your goal is, like mine, to meet potential partners to have satisfying sex, to explore your kinks with, to be open-minded with your sexuality and feel empowered doing so.
Therefore, I've got mixed feelings about Tinder. The features are good, the platform is easy to use and it is entertaining. Will you meet the right partner(s) for you? I can't promise so. I know I'll stick to my favorite platforms a bit longer.
Is Tinder worth it?
Of course Tinder is worth it. You'll have fun swiping right and left, especially if you're with friends (I love doing this with friends) and you'll probably find someone to hook-up with. Is it the most effective? No. if it the most fun? No, it's not. Is it an app with plenty of people to browse through and chat with? Absolutely. So take it for what it is: just another app, that has nothing mind-blowing to offer but a bit of fun and please, please don't look for your next serious relationship on Tinder. You'll only be disappointed.