Hey guys, you've probably heard of Plenty Of Fish before as a very popular dating site. I heard of it plenty of times and I've recently started wondering if it was any good. As you know, not all popular things are worth trying. So a few months ago, I decided to give it a go. Today, I'm giving you my full report on this free dating app so you can decide if you'd like to fish for a sex buddy or a life partner on the platform and so you know what to expect.
Who am I and why you might want to read my review
My name is Jenna and I'm in my early thirties. If you're a regular reader, you know the drill. If you're new here, let me tell you a few things about me. If there's one fact you need to remember, it's that I live a libertine life and I'm very passionate about sex. That means I have a lot of kinks, I'm very curious to try new sex practices, and I live my life to the fullest. Naturally, that has led me to writing about it all and sharing my experience with you, readers. 

Through living a libertine life, I've learnt a lot about my body, about your body, about how to make someone have an orgasm, about how to make myself come, to feel empowered and to feel good when exploring kinks.

Of course, this means I love meeting new people and new potential partners to have fun with. Dating apps and websites have been great tools for me. On these platforms, I get to be honest and fully myself about what I'd like in bed : rough, daring, hot, sexy… every kink's allowed! Being so passionate about these dating sites and apps, I hate finding myself on terrible websites that feel like I'm wasting my time. So if I tell you I hate a website or if I tell you it's not worth your time: trust me. It's not.  But If I tell you I like a website, you should definitely try it 😉

I mostly meet men, but I'll often meet women as well, and sometimes couples if I'm in the mood. Couples can be really great fun.  

Today, let me tell you all about Plenty Of Fish, or POF as it is commonly known. Let's go.
What's POF, the popular dating app ?

Founded in 2003, POF has plenty of experience with dating services. It was created quite before smartphones and dating apps started being this big part of our lives, but they managed to adapt and develop an app that is now available both on iOS and Android. They still offer a desktop version though, if you'd like to keep it old school or use it while pretending to work in the office (guilty!).
The whole concept of the Plenty Of Fish dating app/website is conversation. Yes, POF wants you to start chatting and messaging with fellow singles as soon as possible and they intend to make it easy for everyone involved. It actually claims to be the dating app where the most conversation takes place. According to POF, there would be a billion messages being sent on their platform every month.
Of course, in order to attract some much communication, you need a recipe for success. In their case, they allow people to contact any user without matching or subscribing beforehand making this app one of the most immediately usable dating apps on the market. Of course, that is not necessarily a good thing, but I'll come back to this.
If you're single, on a budget and looking for love or a hook-up buddy, then read on my friend.
What I'm looking for in a dating site?
As you already know, I'm all about having a great time in life. I love finding the right people to connect with and exploring my sexuality with. Keep it light and fun, you know. That's exactly what I'm looking for in a dating site: light and fun. I need it to make my life easier, not more complicated.  Here's my criteria when reviewing a dating site:
– Who's on it: what kind of people will you meet on this platform? That's a pretty important one. This category includes the amount of dead profiles and fake accounts you'll come across.
– The popularity of the dating site: to me, that's related to the above. The popularity of the website will tell you how many active members are on it. It will also be a good indication that the community is diverse enough.
– The features: Great features make a great dating site or app. Of course the features need to facilitate meeting new and like-minded people – but to me, it also needs to make it fun and entertaining.
– The price: and yes, of course, the price it costs to use the platform, interact with people, use all the features, etc.
Is POF famous for the right reasons?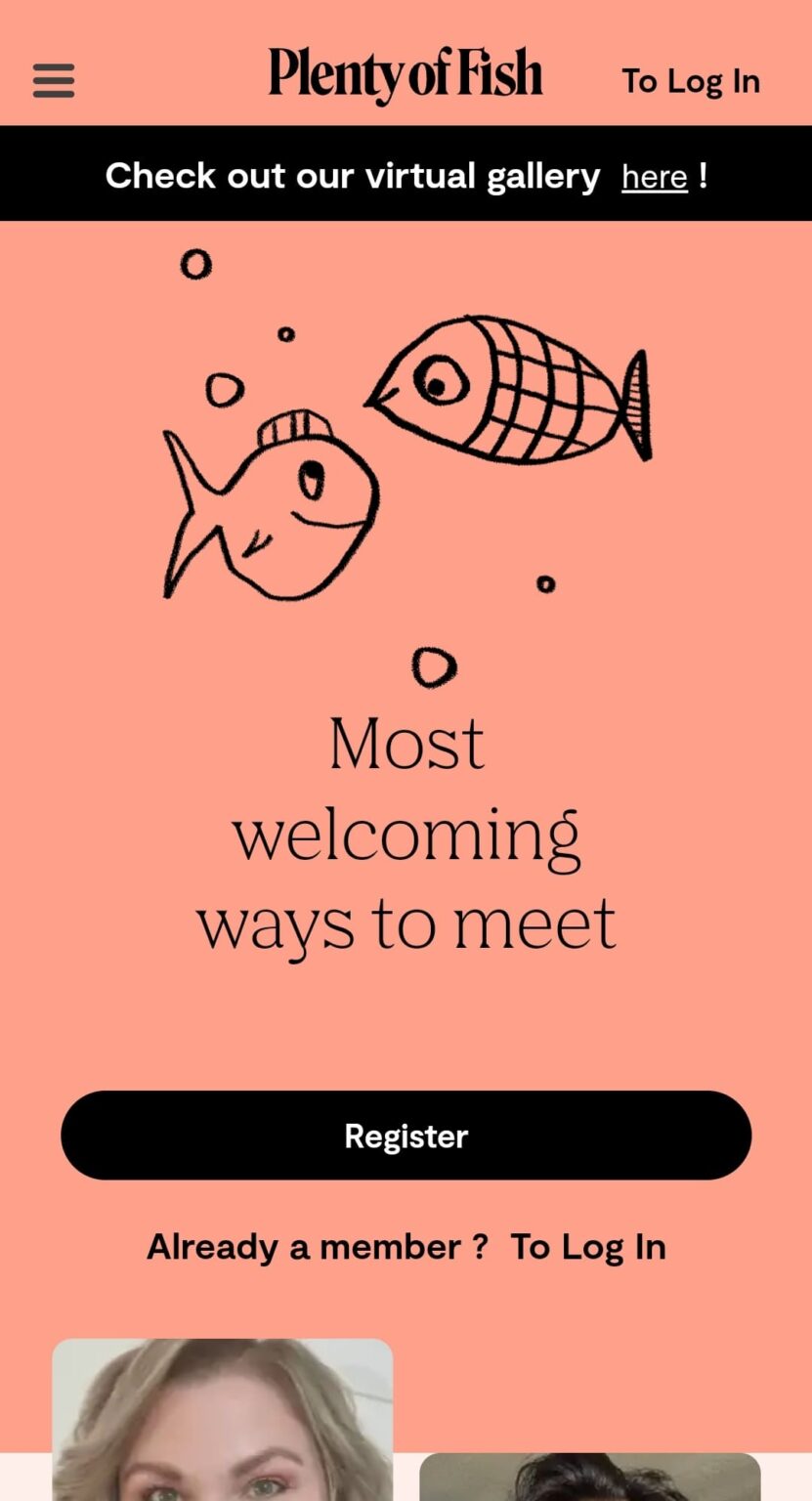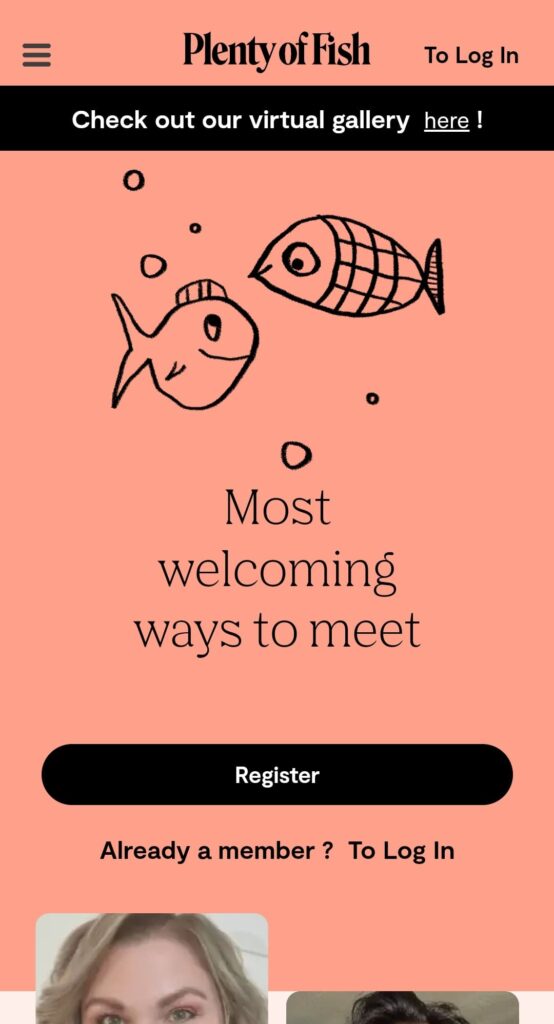 Let's see how it compares to other dating sites in terms of price, members and overall quality.
| | | | | |
| --- | --- | --- | --- | --- |
| Hook-up site | My Comments | Members | Price | My Opinion |
| POF | POF is easy to use and has plenty of features you can use for free. The premium membership doesn't bring much more to the table, IMO.   The fact that you can receive messages from anyone is actually pretty annoying to me. You'll get unwanted messages or messages from someone across the country. | Plenty of singles in many areas, large pool of users   A bit of an "older" crowd.   Singles looking for a hook-up, but also for a relationship. | Free version available   Premium Pricing : $10.70/mo for 12 months $16.05/mo for 6 months $21.40/mo for 3 months   | 3.5/5 |
| Tinder | If you're looking for something serious, you'll probably waste your time on Tinder. If you're looking for a hook-up though, you'll find one on this app. The large amount of users makes it easy to find someone.  | Very big amount of users. My main problem with people on Tinder is that they seem not to know what they want. I prefer using a platform like BeSexy where you can be more selective with who you want to meet. So many weirdos on Tinder…. My, oh my! | Free to use (you won't have all the features though)   If you want more features, you'll have to pay – price depends on what market you're in (depending on your algorithm) so about : $7.99/month  for Tinder Plus. Purchasing 6 or 12 months at a time brings the monthly cost down a bit.   $24.99/month for Tinder Gold – cheaper if you commit to 6 months or a year up front. The 12-month subscription option brings the monthly price down to around $8. |       3.5/5   |
| BeSexy | Easy to find a partner – great & fun features – sex-positive community. This is the website where I spend the most time, slightly better than others. I've met amazing people on it so I keep using it. | A lot of people on it – Sex-positive community – all ages | Monthly subscriptions 3 different payment plans. Free for women. | 4,5/5 |
My personal experience on POF
Honestly, I signed up to POF out of curiosity and wasn't really looking for anything. I figured… surely if I have no expectation, I can't be disappointed, can I?

Turns out I can.

All I really knew was that POF wants you to chat with people and send messages to fellow singles. I didn't really have time to do that on my first few days using the app, because I received so many messages myself. That includes a lot of rude messages, or messages from chatbots.

You know me, I'm persistent. I carefully read all the messages I received. Every single one of them.  And I then proceeded to filtering them and deleting all of the rude ones and fake-looking ones. In the end, I found myself with a few intriguing messages from interesting profiles. That caught my interest (that was a bit too much work for my taste, but now that I was there, I wasn't going to stop).
I exchanged messages with about 10 people I selected. As the conversations developed, I got more information about each person and had to filter once more. A couple of them were looking for serious relationships, some of them clearly weren't planning on meeting in real life, or they just didn't really excite me in the end. 
Long story short: I went on a date with only two of them. One was a disaster and the person didn't look at ALL like their pictures. The second one was actually great and ended in my bedroom. So overall, it was a lot of work but got me to a fun night with a happy ending. 

Who is on Plenty Of Fish – or POF?
I wasn't particularly impressed by the users of POF. It wasn't a bad experience, don't get me wrong, but it wasn't mind-blowing either. You should also be aware that a lot of people (myself included) have reported that users of POF are often looking for casual hook-ups and are pretty straight-forward about it. Considering I'm not looking for a serious relationship either, I don't really mind, but it's something you should keep in mind if your intentions are different from mine. That being said, even though I'm also looking for good-quality hook-ups, I'm not a big fan of unsolicited naked pictures and such. And let me tell you: I've received a lot of these on Plenty of Fish.
In terms of ages and localization, I'd say there's a little bit of everything for everyone. There's probably more people in their thirties that a younger crowd though.
Be careful of the fake profiles, there are quite a lot! If people ask you to move the conversation to a different platform very quickly, it might be a red flag.
How did I sign up on POF?
All we want is a quick, effective process isn't it? You have two options to sign up on POF: either on their website or on their app. I signed up using the app and it was very easy: I downloaded the app from iTunes (it's also available on Android). After I opened the app, I was asked to fill in my name and then follow the prompts to complete my profile. I didn't have the option to sign up through my Facebook page like I was able to do on BeSexy for example, and which makes things quicker and easier.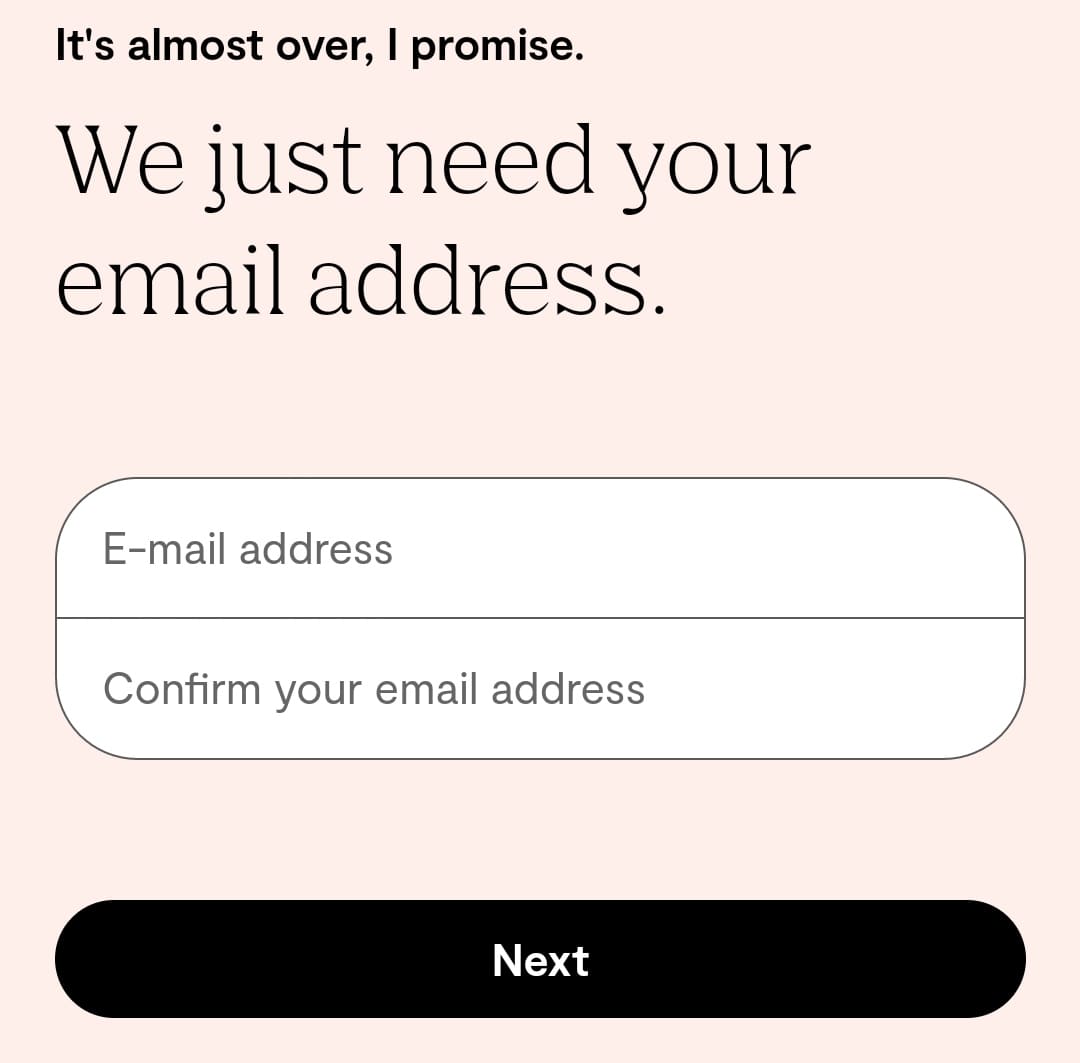 POF then asked me a series of questions and I got to select my dating preferences.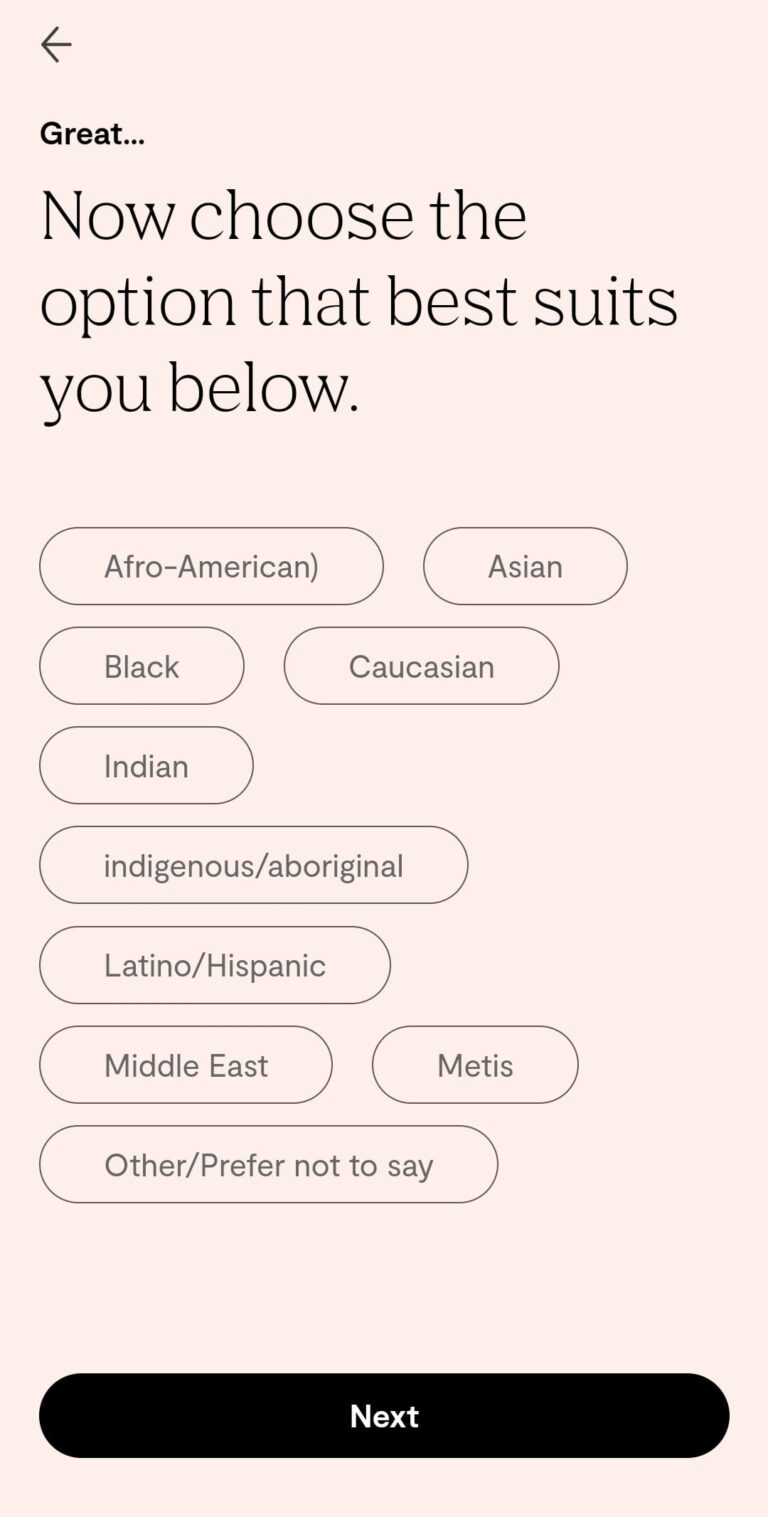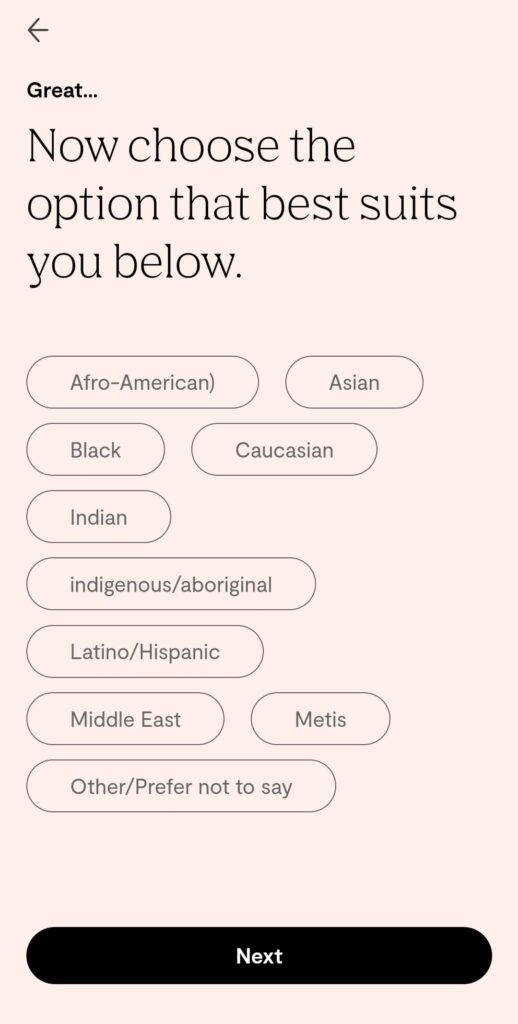 Most of these questions were pretty similar to the ones I found on other dating sites, but some of them were pretty surprising or interesting to me, like do I drive a car, or how ambitious am I. I appreciated the fact POF asks you straight away if you're looking for something casual or very serious (they have like a scale from 1 to 5 on how serious you want the relationship to be, 5 being you looking for someone to marry).
Did I have to pay to get on POF?
There's a lot you can do for free on Plenty Of Fish. I would actually suggest you to stay on the free version, as a premium subscription won't bring much more to the table. It may help your profile get more noticed, which is great if you feel like to don't get enough messages or if you want to better your odds, but that's about it.
What You Can Do On POF For Free:
–        Free messaging
–        Add members to favorites list
–        Get matches and view profiles
–        Send voice messages
–        Join forums
What you get With a premium plan
Priority on "Meet Me" page
Access to every user's Extended Profile (gives answers to a few extra questions and preferences)
See if your emails were read or deleted
Ad-free content
See the date and time someone viewed your profile
Increase in emails and people viewing your profile
Upload 16 images
In addition to a premium subscription, you can also purchase add-ons. For example, you can buy tokens, which are boosters for your profile (about $1.99+ per token). You can also use them to send super likes (like on Tinder) to other members or to be featured on POF's "Today's Catch List". Another available add-on is credits. You can send virtual gifts to live streamers with Live credits (about $5.34+ for 575 credits).
Price of paid membership on Plenty Of Fish
Here is what it will cost you to upgrade to a premium plan on Plenty Of Fish:
If you commit to 12 months, it will cost you about $10.70/month. As often, the most you commit, the less you pay per month.
Committing to a 6 months subscription will cost you about $16.05/month.
A 3 months subscription will cost you about $21.40/month.
My favorite features on Plenty Of Fish
Tokens and Credits
Like I've seen on some other dating apps, POF gives you the option to boost your profile using Tokens. As mentioned before, tokens cost about $1.99 (less so if you buy a bulk). You can also send Super Likes, or Super Yes-es in this case, when someone really catches your attention.
What I personally like token for, if to make my messages a priority. Basically, this feature pushes your message to the top of the receiver's inbox. Perfect when this profile gets a lot of attention and therefor, a lot of messages. Let me jump the line, thaaaanks!
Favorite List
I know a favorite list is not super original on a dating site, but the fact you can access that for free is quite cool. Considering you can receive a lot of messages on this app, it's easy to lose sight or forget about this really fun and sexy person who messaged you once a few days ago. Put them on your favorite list for free and you're sorted!
Voice Messages
That's also a free feature that I appreciate and that is not always included in free dating app plans (Tinder, I'm looking at you). I don't know, before planning some sort of date, I actually like hearing my match's voice and way to speak. It gives me an idea of what to expect.
As you can see and as mentioned before, the free plan on POF is actually enough for me, I don't really see the point of their paid plan. Woopsi!  
Advantages
Very easy to use
POF puts conversation first (+ some users have a "will respond" badge on their profile, so you know your messages will be read)
You can do plenty with the free app
Disadvantages
No really interesting features (I personally love sending snaps or doing video chats, usually on BeSexy)
You can't filter by location on POF.
Free POF messaging is good, but can easily get out of control (it makes it really easy for anyone to create fake accounts and/or send inappropriate messages)
Reviews of other members
As I've told you, I know a thing or two about dating sites – which means you can trust my opinion. But I think it's always good to have other users' opinions. Here are reviews I've found online:
"I have been on and off POF for years in between relationships and love being able to meet so many people, otherwise not possible. But in the last year the number of FRAUDS is unbelievable and I am becoming very mistrusting of everyone, until I talk to them or meet in person. The written word can "seem" so genuine, yet is in most cases very deceptive and disconcerting to be deceived.""

Jorie
I think the biggest issue with POF is the number of women who turn off their message notifications. It seems absurd to me that you join a dating site and ask people to message you and then turn off messages. I think that POF should disable this feature as it is very frustrating and I'm not even sure of the reason. If it is because the person has received offensive messages then they can just block that person, if it is because they are no longer interested in finding someone then they should cancel their account. I also think that there should be a minimum of 2 photographs for each profile and if someone does not upload a photo then their profile should be disabled.

Mark
This app is pretty easy to navigate, the site is good.
My overall opinion of POF
Plenty Of Fish is super popular, and I'm not totally sure I understand why. I mean, of course it's great if you're single, on a budget and looking for love or a hook-up buddy. The app is free and you have access to a LOT of opportunities for conversations. Now the problem with that is the quality of said conversations.
Because using POF is free and because you can message anyone without matching beforehand, there's a wide open door for scammers, as well as for people who get turned on by sending very explicit messages to other users. This is a bit of a waste of time and you know I don't like that.
I've also heard stories of people who did meet fun and good-looking people to hook-up with or even started relationships thanks to this app, so maybe it could be worth trying. But I shall stick to my favorite platform BeSexy for now. It ticks more boxes for me and it's proved its value many times.
Is POF worth it?
Overall, if you're broke and looking for a hook-up: yes it's worth it. Otherwise, I'd take it to a more reliable platform. POF is good entertainment for a few nights but you'll quickly find yourself a bit bored or tired of the conversations that don't take you anywhere.